Welcome to St Edward's Parish website.
Fr Denis J McGillycuddy, Parish Priest
Congratulations to Fr Denis on this Golden Jubilee 14/1/2021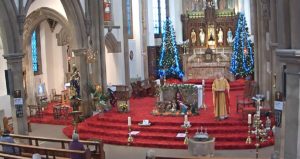 St Edwards at Christmas
Please join us for Mass or via the Livestream link below:
Saturday at 6pm
Sunday at 10.15am
Monday 9am
Tuesday 7pm
Wednesday, Thursday and Friday 9am.
When attending church parishioners attending Masses must:
 Sanitize hands on entering and leaving
Wear mask or face-covering throughout
Remain 1 metre (3ft) apart – ideally 2 metre (6ft) apart (unless from same household or bubble)
Please be directed by Stewards
This weeks newsletter:  link
Livestreaming:
Our Church Livestream can be found at: 
https://www.mcnmedia.tv/cameras/st-edwards-church-selly-park-birmingham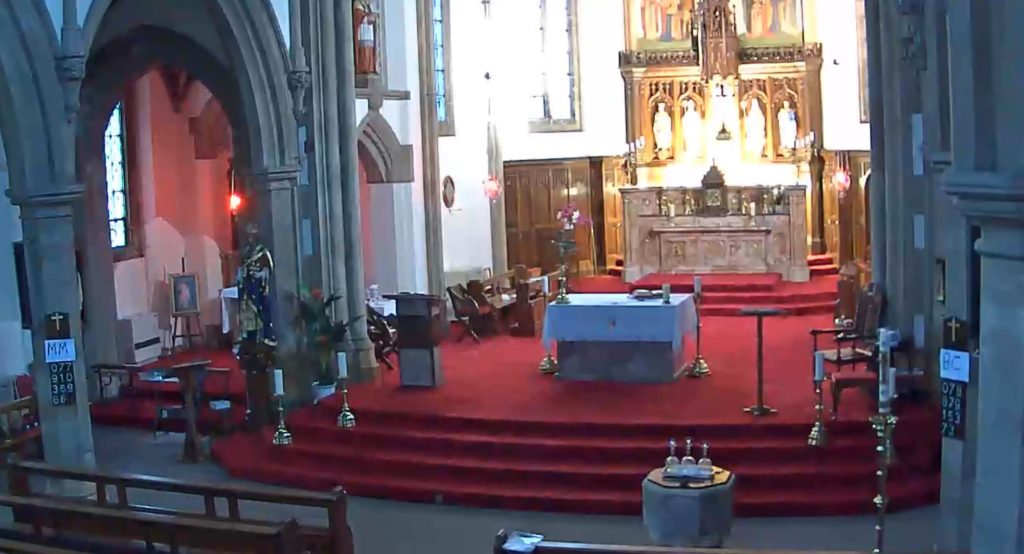 The Upper Room is now streaming on Youtube:  link
Over the autumn/winter Mass will be celebrated in the Upper Room.  Monday: Rosary 8.30am / Mass 9am,Tuesday: Mass 7pm, Wednesday: Rosary 9am / School Mass 9.30am, Thursday: Rosary 8.30am / Mass 9am, Friday: Rosary 8.30am / Mass 9am.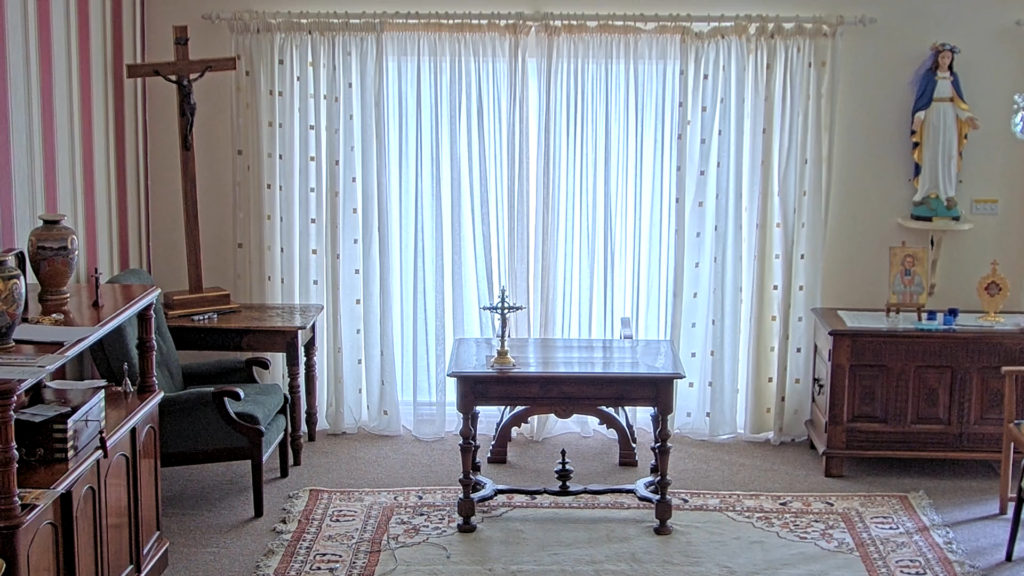 Photographs of St Edward Church

Follow the daily Readings at Mass. Universalis or Alive Publsihing
Make an Act of Spiritual Communion –  This can be done whilst you watch a live stream of Mass  by saying the following prayer:
"My Jesus, I believe that You are present in the Most Holy Sacrament.
I love You above all things, and I desire to receive You into my soul.
Since I cannot at this moment receive You sacramentally, come at least spiritually into my heart. I embrace You as if You were already there and unite myself wholly to You. Never permit me to be separated from You."
Baptism, Wedding and Funerals:  For Baptsims, Weddings and Funerals please contact the parish office.
The God Who Speaks link   Weekly Meditations by Fr Dries Van den Akker S.J on the Paintings of St Matthews Gospel by Peter Clare.
Birmingham Archdiocese:  Website news link  e-newsletter sign up link The Sower Lent 2020 link